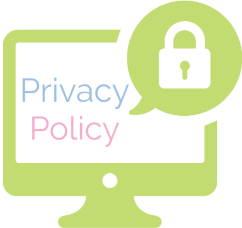 If you registered for taking services at FemaleQuranTeachers you will agree on the following Terms of Service.
01. Once you have completed your trial, you have to pay the fee of the online classes in advance. If you missed any classes during the subscription we will issue a partial refund for the missed classes or give you extra classes for that or adjust you fee in the next month subscription.
02. All class with the status of TAKEN, ABSENT or DECLINED will be treated as paid classes. (TAKEN: you have taken successfully. ABSENT: Teacher waited for you for the whole class and you did not come to take the classes without any prior notice. DECLINED: Teacher comes to take class and at class time you declined to take the class.
03. All classes with the status of PENDING and LEAVE will be treated as unpaid classes and we will give you extra class or issue a refund or adjust the fee for the next month subscription. (PENDING: Teacher did not come to take the class. LEAVE: you informed Teacher or Admin Help Desk 4 hours before the class time.)
04. FemaleQuranTeachers reserves the right to stop the classes if the payment is over-due for more than 7 days without any information for the late payment.
05. If you want to pause your classes, you can take your pending classes anytime for next 3 months.
06. If the student missed in any class due to problem at his/her end, institute will not give extra classes or issue refund for that. If student missed any class due to any problem at teachers end, we will give extra classes or issue a refund.
07. FemaleQuranTeachers reserves the right to cancel the classes if any student remains absent for more than two weeks without prior notice and no refund will be entertained.
08. Never share your contact information like phone number, Email, address, credit card information to any teacher. FemaleQuranTeachers will not be held responsible in case of misuse.
09. FemaleQuranTeachers will increase fee of every student according to the terms of service with the ratio of about 5% of the present fee every year.
10. These Terms of service and conditions are applicable on all students.