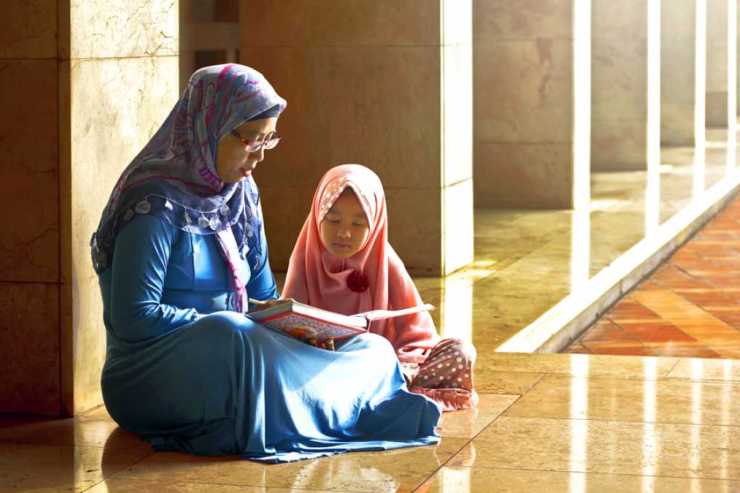 Nazra-e-Quran (Reading Quran Online) means reading The Holy Quran under the supervision of a qualified teacher. This is the second step after completion of Qaida. Eligibility criteria for the course are either the student has completed Noorani Qaida or he has basic knowledge of Arabic language (Reading skills of Quranic Arabic).
At FemaleQuranTeachers, the student will read the whole Quran Online under the expert and qualified female Egyptian Quran teachers over Skype or Zoom. Our highly qualified teachers will examine the student's Quran Reading Skils, and they will correct and teach the important Tajweed rule that can help student read the Holy Quran correctly. In addition to this, the course will help students to beautify their recitation.
Course Description
This course includes revision of Qaida Online (if needed) and reading of the Holy Quran online completely with Egyptian Quran Teachers. Student can also revise this course after completing once. This online Quran course is, in fact, an Online Applied Tajweed Course in which student will apply and recall all the Tajweed rules learned in Qaida. After Online Noorani Qaida, this course will help student to strengthen the Tajweed rules and make them to ready The Holy Quran correctly throughout their life Insha-Allah.
Again, this course also includes basic Islamic knowledge and moral values of Islam from the life of our Holy Prophet (PBUH) as in our Online Qaida Course.
By Female Quran Teachers from Egypt
Take This Course
Course Content
| Lessons | Status |
| --- | --- |
| Revision of Qaida (if needed) | |
| Reading Quran Online | |
| Basic Islamic Knowledge | |
| Moral Values | |
| Daily Islamic Supplications | |