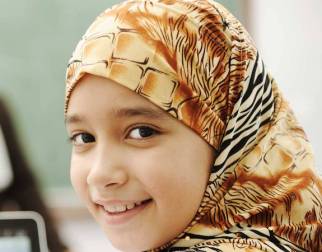 Female Quran Teachers is the platform for Females and Children to learn complete Holy Quran online starting from the basic step (Noorani Qaida -- What, How and Where to pronounce Arabic Alphabets correctly) to the Memorization of The Holy Book. FemaleQuranTeachers provides an opportunity to learn Quran Online from highly qualified female teachers from Egypt. We are providing online Quran classes for Basic Tajweed Rules with the help of Noorani Qaida Online, Reading Quran with Tajweed (the proper way to read Quran under suppersion of the egyptian teacher: Applied Tajweed) and Online Quran Memorization for the kids and female sisters, if they want to memorize Quran by heart. Basic Islamic Knowledge and Islamic Studies are also complimentary with all online Quran couses. We are also offering advance courses like Learning Tafseer (understanding Quran), Learning Ten Qirat Online and Online Ijaza Course.
The concept of FemaleQuranTeachers is a complete female customer support and female help desk. So, the sisters feel no hesitation while contacting us for any question or for class schedule for online Quran courses.
Every student is given individual learning session by the competent Egyptian female teachers online. Each session is highly interactive to make the learning process smooth. We are using Skype and Zoom for online Quran learning. Schedule of classes is according to the convenience of the students. Students can see their regular schedule, Lesson History, Invoice Records and Lesson pages just by login to their account at www.FemaleQuranTeachers.com.